Rosy Gingered Roast Beef
Servings:
Prep: 0 min
Cook: 0 min
Note: When increasing serving size, your prep time and cook time may vary.
For safe meat preparation, reference the USDA website.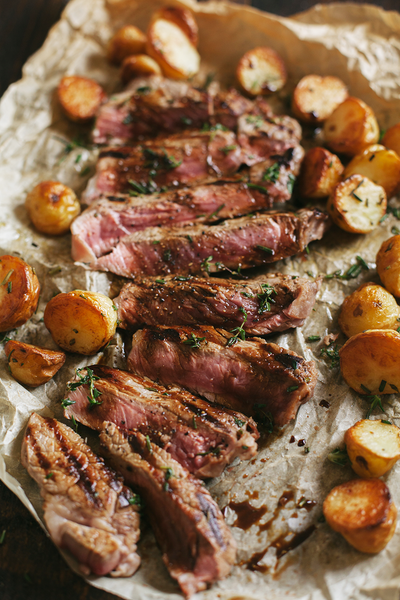 Ingredients
2 ½

trimmed beef ribeye (or sirloin tip center) roast

1/2

cup dried cranberries

1/3

cup water

1/4

cup chopped red onion

1/4

cup honey
Prep
Put the roast in a large resealable plastic bag, pour in 1 cup of the marinade and turn meat until evenly coated. Marinate in the fridge for 30 minutes or longer for more flavor. When the meat is ready, discard any unused marinade.
Preheat the oven to 325ºF.
Cook
Place the meat in a shallow roasting pan and cook to desired doneness, about 2 hours for medium. Make sure it reaches an internal temperature of at least 145ºF.
While the meat is cooking, combine the remaining sauce, cranberries, water, red onion and honey in a medium-size saucepan. Bring mixture to a boil over high heat, then turn the heat down to low and simmer, uncovered, for 5 minutes until it starts to thicken.
When the roast is done, remove from the oven and let the meat rest for 15-20 minutes. Slice beef and drizzle with sauce.
More honey teriyaki Recipes
See All